Property page views
A property page view shows detailed properties of a single object. An example of a property page view for a window is shown below.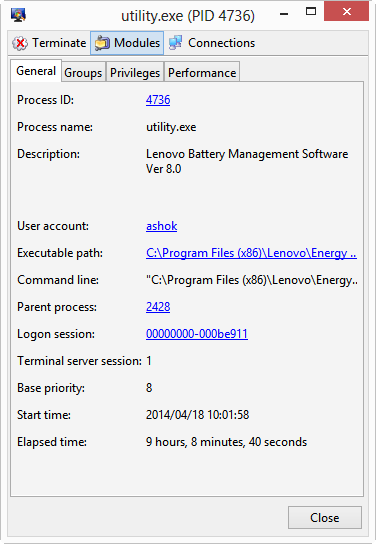 The property page for an object may be displayed through several means:
Double click the corresponding row in the list view for that object type or click the
menu. The latter also allows display of the property page views of multiple selected objects.
Navigate to it via a link that points to it.
Type the show command in the user command window in the main WiTS window specifying the name of the object of interest.
Use the toolbar at the top of the property page to invoke specific actions on that object. For example, the Terminate button in the process property page displayed above will terminate the process.
Any objects related to the one being displayed are shown as links in the property page. Click on the link to bring up the property page for that object.